January 2023 Newsletter
Happy New Year
The Advanced Naturopathic Team would like to wish you a happy and healthy 2023!!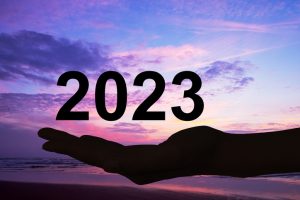 The Real Story of Autoimmune Disease Summit
Dr. Melina Roberts is a featured speaker on The Real Story of Autoimmune Disease Summit hosted by Roberta Tachi on January 16-29, 2023. She will be speaking about "The Biological Medicine Approach to Autoimmune Disease".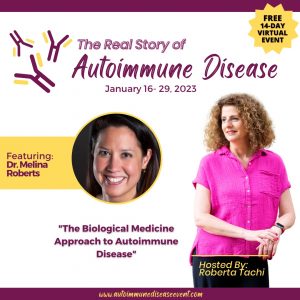 Are you struggling with an autoimmune disease?
If so, you're not alone. Millions of people around the world suffer from this debilitating condition.
But there are solutions. Discover the best ways to take care of yourself – for free!
Join the Real Story of Autoimmune Disease summit. This is a FREE 14-day online event that features some of the world's leading experts on autoimmune diseases. You'll learn about the latest self-care strategies, nutrition, gut health, fascia health, anxiety, reducing pain and inflammation, and supporting detox.
 Register now for free and gain access to all the information by clicking here. 
Brain Optimization Program: Signs that your Brain is NOT Optimization
Some of the signs that your brain is NOT optimization:
You are not able to do the things you want to do (ie. succeed in your work, be a better parent, have deeper relationships), and you have something BLOCKING you, even though consciously and cognitively you know what you need to do.
Exhausted, fatigue
anxiety, depression
Lack of sleep, sleep issues, insomnia
Chronic pain
Feeling stressed
This program is addressing the UNCONSCIOUS past trauma on the nervous system that is not allowing the brain to be optimized. We clear the past trauma from the nervous system quickly, rapidly without needing to relive the trauma, allowing you to create new neural pathways in the brain that enable the brain to be optimized and the body to self-regulate and self-heal. This program is grounded in the latest neuroscience.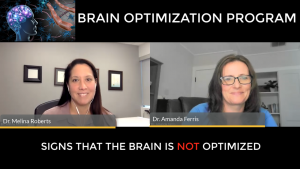 CLICK HERE to learn more about the Brain Optimization Program.