Cucumber Maki Rolls
Ingredients (To make 1 maki roll)
1 Nori (dried seaweed sheets)
12 Cucumber strips
½ cup of short-grain sushi rice (calrose rice)
Directions
1. Rinse sushi rice
2. Cook 1/2 cup of sushi rice with 1 ½ cups of water.  Stir constantly.
3. Let sushi rice cool down.
4. Place nori sheet on bamboo rolling mat.
5. Spread sushi rice evenly over nori sheet.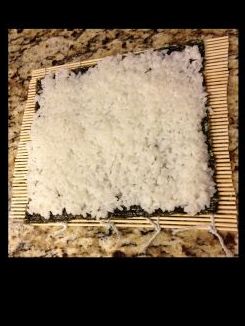 6.  Place cucumber strips horizontally about 1/3 from edge.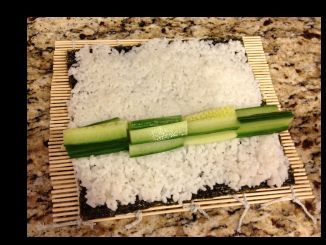 7. Roll nori sheet with the bamboo rolling mat.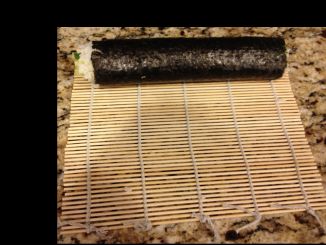 8. Cut the roll into pieces with a sharp knife.