What is Bowen Therapy, also known as Bowen Technique?
BY: DIXIE BENNETT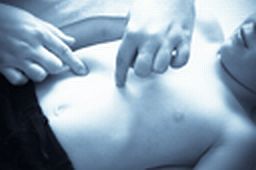 The Bowen Technique is a gentle, non-invasive and unique form of bodywork that balances the nervous system, releases muscle tension and improves structural and physiological function.  The Bowen Technique originates from Australia where it was developed by Thomas (Tom) Bowen. The technique consists of very purposeful, gentle, precise and sequential movements over nerves, ligaments, muscle and fascia that stimulates the nervous system and puts the body into a deep relaxed state so powerful that a few minutes pause is observed to allow the body to deeply relax and engage in its own self-balancing mechanisms.
As the body begins to correct itself and progresses through its own healing cycle, the body experiences release of tension, toxins and old patterning that inhibit the body from achieving complete health.
This bodywork is very gentle and addresses the whole body by restoring balance and harmony at a physical, emotional and mental level.  It is a very safe and effective therapy that can be used on everyone at any stage in life, from newborn to elderly and chronically ill. Bowen Therapy is also a wonderful complement to your conventional medical treatments.
Bowen Therapy is very effective treatment for the following:
Back pain
Stress/Anxiety
TMJ
Asthma
Headaches/Migraines
Sports injuries
Herniated Discs
Golfers/Tennis Elbow
In addition to pain relief, Bowen therapy improves overall health by improving your:
Posture
Range of motion/flexibility
Energy levels
Sleep
Digestion
Stress and anxiety levels
Detoxification
"I had the pleasure and privilege of having Bowen treatments from Dixie, an experience very new to me, a technique very different to anything I have tried before. I had several issues, neck, back, feet and sleeping problems which, after a few treatments, lessened and found it easier to function without as much pain. Dixie has a gift of touch and of foresight. The experience was a very positive one and I am pleased she was willing to introduce me to it. Thank you Dixie."
J.M.