Sunlighten Saunas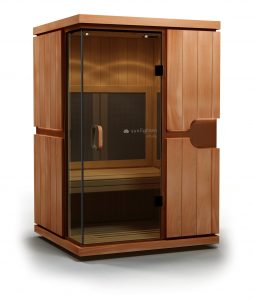 We have partnered with Sunlighten to give you a discount on a purchase of a Sunlighten sauna.
Sunlighten Saunas contain the highest quality materials:
Safe, Non-Toxic, FDA-Approved Materials
Highest Quality and Quantity of Infrared
Beautiful, Durable, and Eco-Certified Craftsmanship
Easy Assembly with No Unsightly Clips, Buckles or Screws
Low EMF Sauna Technology
ETL Certifications
Only Trace Levels of VOC's
Non-Toxic Certifications
Here are the 10 Reasons to Buy a Sunlighten Sauna.
CLICK HERE and you will receive $100 off any sauna purchase as well as reduced shipping costs of $99 for sauna cabins and $49 for the Solo System (originally $598 / $249 respectively). Enter code: DrMelinaRoberts when purchasing.