Cheddar Jalapeno Muffins
Contributed by Megan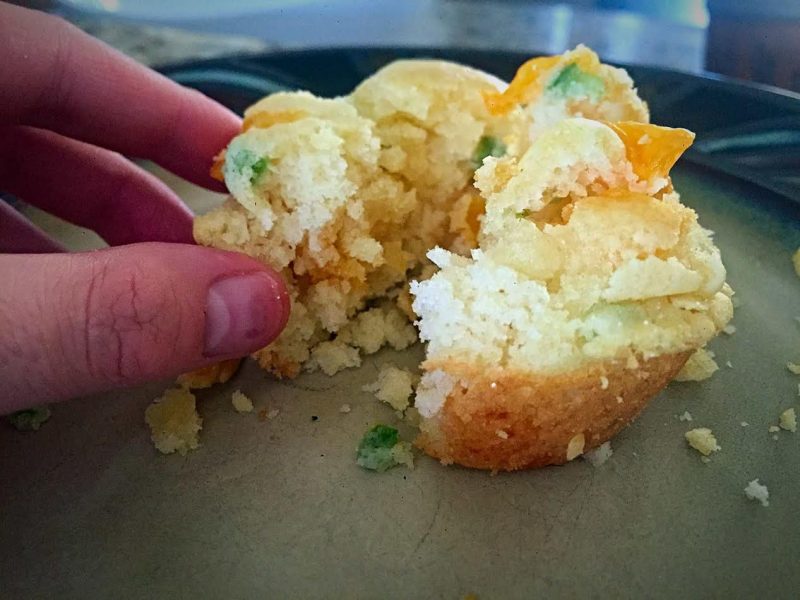 Ingredients:
2 cups almond flour
1/2 cup flax seed meal
1 1/2 tsp baking powder
1 tsp baking soda
1/2 tsp salt
1 1/4 cup shredded dairy free cheddar cheese, divided
1/3 cup jalapenos, chopped fine
4 large eggs, lightly beaten
1/4 cup olive oil
1/4 cup almond milk
Instructions:
Preheat oven to 350F and line a muffin tin with paper liners.

In a large bowl, whisk together almond flour, flax seed meal, baking powder, baking soda and salt, breaking up clumps with the back of a fork. Stir in 1 cup shredded cheddar and the chopped jalapenos, stirring well to distribute evenly.

Add the eggs, olive oil and almond milk and stir vigorously until thoroughly combined. Divide batter among prepared muffin cups and smooth the tops. Sprinkle the tops with remaining shredded cheddar.

Bake for 22 to 24 minutes, Let cool in pan.