Pineapple Curry Chicken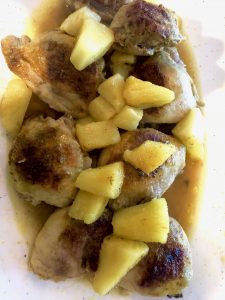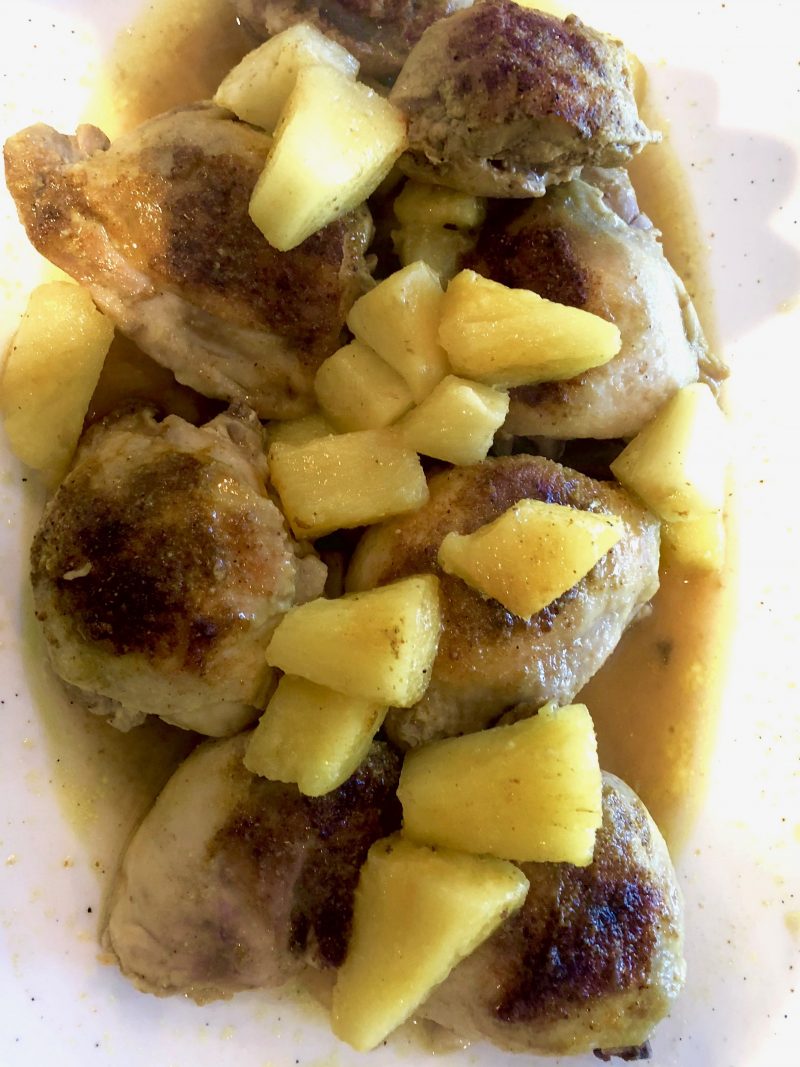 Ingredients:
10 organic chicken with skin on thighs
1 cup of pure no sugar added pineapple juice
1/2 cup of chicken broth
1/2 cup of coconut milk
Two tablespoons of curry powder
One tablespoon of tandoori spice
Two garlic cloves minced
Sprinkle of onion powder and garlic powder and a sprinkle of salt
Instructions:
Mix all together and allow chicken to marinade in the fridge for  3 hours, if you have the time, if not place straight into the oven.
The chicken will just take on the flavour better if you can marinade it.
Cook for 1 hour at 400 degrees F.
At forty five mins add one cup of organic frozen pineapple.
Serve over rice. There is lots of sauce to pour over the rice as well.