Julie's Easy Keto-Friendly Chocolate Bark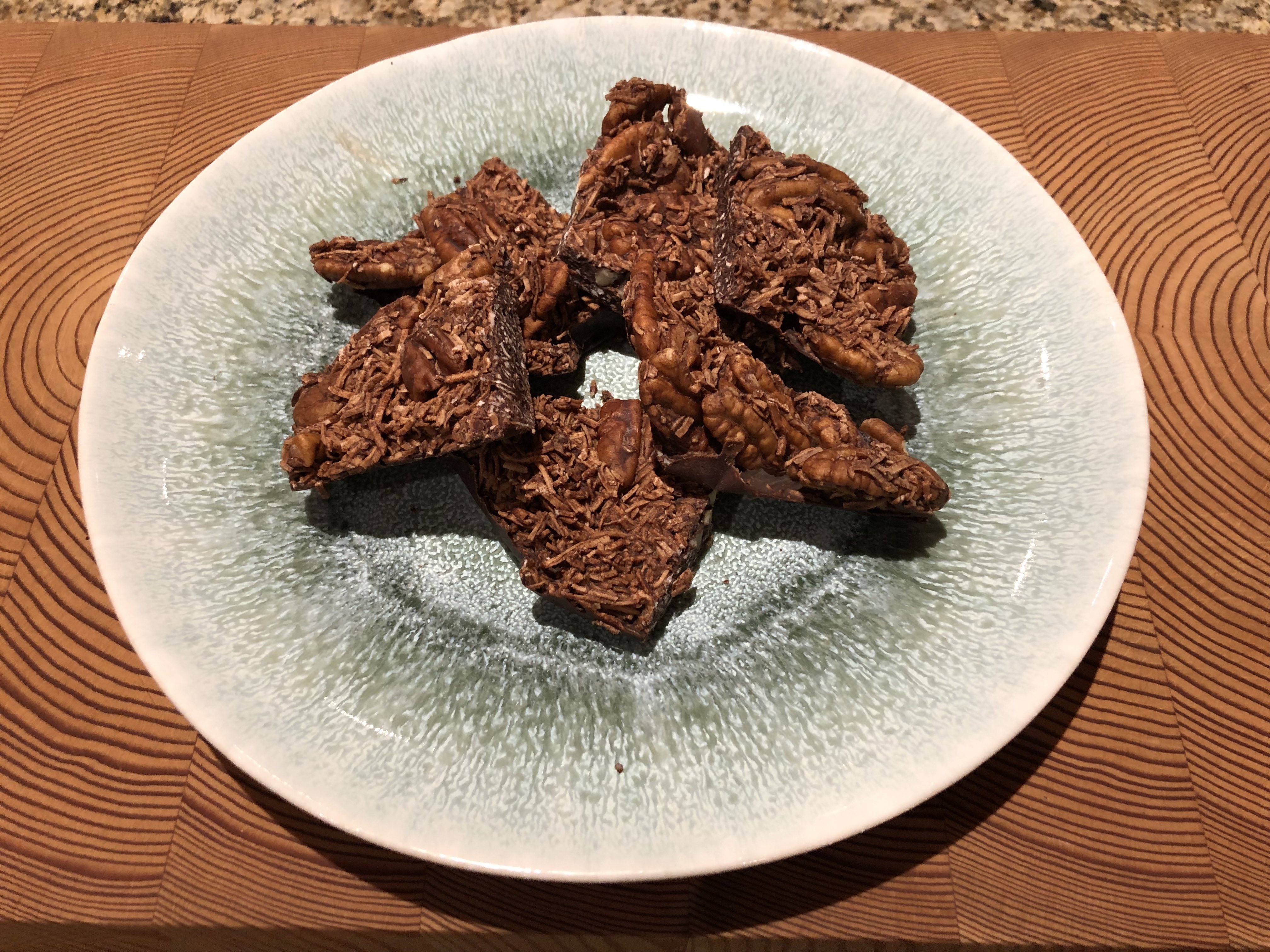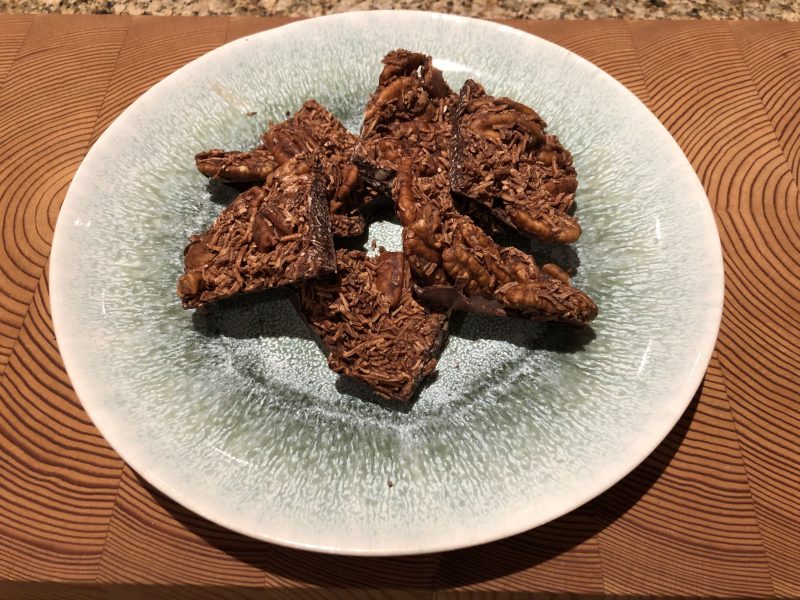 I was having chocolate cravings one evening and had ran out of my favourite, the Alter Eco Organic Dark
Chocolate Bar in Salted Brown Butter, so I opened my fridge looking for a suitable alternative. I saw my
Bulletproof cocoa powder and cocoa butter that I sometimes add to my Bulletproof coffee so I decided
to create my own chocolatey treat. I also had some pecans and shredded coconut which I though would
be a nice textural addition. There is tremendous flexibility in this recipe and in fact, until last night, I had
never measured out any of the ingredients when making it. You can add more coconut or less coconut;
no nuts or different nuts; all ghee or all coconut oil; or make it a little sweeter (I like mine a little less
sweet). I used Lakanto sweetener with erythritol and monk fruit extract to make this recipe keto-friendly
but I have also used coconut palm sugar in the past.
Ingredients:
100g cocoa butter (ideally raw and cold-pressed)
½ cup cocoa powder (ideally raw)
2 tbsp Lakanto sweetener
2 tbsp coconut and oil and ghee (I use a combination from St Francis but you can use one or the
other)
1 cup unsweetened shredded coconut
1 ½ cups pecans
Himalayan pink salt to taste (you only need a little bit)
Instructions:
Place all ingredients in a pan and stir on very low heat until the cocoa butter is melted and everything is
mixed and coated with the chocolatey goodness. Line a rectangular baking dish with parchment paper
and then add the chocolate mixture, spreading it to the edges. Place the pan in the freezer or fridge until
solid and then holding the chocolate with the parchment paper (to avoiding getting chocolatey fingers),
break the bark into small pieces. Enjoy!