Brain Optimization Program Address Your Stress – Individual Program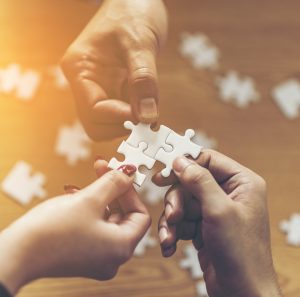 A customized, therapeutic approach to resolve stress and trauma from a naturopathic perspective of holistic healing.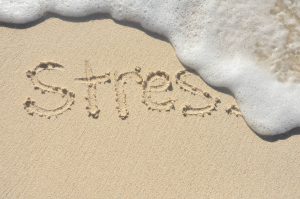 Stress – you experience it every day and know it is the underlying cause for so many issues, including chronic illness, pain and anxiety. Despite well-applied treatment plans, therapies and support, you seem to continue the patterns of negative behaviors, thoughts and feelings that cause you to remain stuck and falling short of the wellness you deserve.
Would you like to try an integrated approach to stress management that offers rapid and lasting relief?
Integrated Mind-Body Approach
Address Your Stress Individual program is designed by Naturopathic Doctor, Dr. Amanda Ferris, after 15 years of experience. With extensive training in stress and energy management, neuroscience, and mind-body medicine, this program is intended to address the deep layer of stress that fuels chronic health issues. Whether or not you have a mental health diagnosis, you can benefit from this program that will rapidly unburden your mind and body of past trauma and give you the tools to handle stress in a healthy way in the present
Imagine if you were more calm, focused, creative, intuitive, and open-minded? How much easier would it be to reach your goals?
Dr. Amanda's mission is to empower you with more options for conscious and sustainable adaptation to stress.
The program will:
Provide a simple scientific framework to help you understand how balancing your nervous system will help your particular health concern.
Create and teach a personalized mindful movement & meditation plan to support your health goals
Train you to effectively use the HeartMath Technology.
Support a new mindset for health and healing to take more ownership of personal wellbeing. Feelings of shame, overwhelm, and confusion are decreased and a more empowered view of self emerges.
"The hormones of stress are the most basic fuel for staying unwell. Once a person understands HOW to shift to a more empowered, thriving response to stress, then healing can truly be ignited."
~Dr. Amanda Ferris, ND
Address Your Stress is a strength-based, simplified approach to optimizing brain function and your response to stress.
This approach is ideal for:
Supportive care during Cancer Treatment
Recovery from Trauma
Loss and Grief
Caregiver fatigue
Work-related stress
Disordered eating
Feeling overwhelmed by stress keeps you entrenched in patterns of self-sabotage and unhealthy lifestyles. Instead of just more sacrifice and self-discipline, this approach will provide new knowledge based on neuroscience to bridge that gap, counteract your negative thoughts and empower your desired change.
Stress cuts off sensation to the body, decreasing the ability to notice both emotional and physical pain This approach helps to reconnect body and mind so you can be more sensitive to your deeper needs and feelings rather than just your survival instincts.
Stress clouds your judgment and creativity because your body doesn't perceive it as essential to survival. Transforming how your body handles stress and past trauma will lay the foundation for realizing your most imaginative and innovative self, which essential to heal both the mind and body.
This approach can assist with:
Depression & Anxiety
Digestive problems
Sleep issues
Auto-immune disease
Low energy
Thyroid and hormonal disorders
Physical pain
The Brain Optimization Program includes:
3-one-hour virtual sessions to clear trauma and re-educate your nervous system to a rebalanced state

Copy of Address Your Stress Workshop Manual as a guide for the sessions.

HeartMath Sensor ($275 value) to be used with the HeartMath app during each session.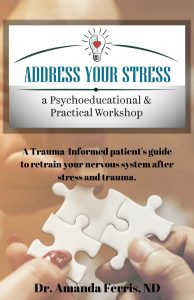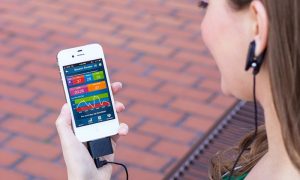 "She is more than a doctor, she is an expert at teaching and sharing practices that can open the way to healing and the return to wholeness." Dr. Chris Sowton, ND Toronto, ON
"Dr. Amanda Ferris has the rare, lovely qualities of kindness, compassion and knowledge combined with the experience of having walked this path of healing from chronic illness." Dr. Veronique Mead, MD, MA, Colorado
"Amanda's gentle and motivational approach along with her incredible knowledge of the many aspects (mental, emotional, biological) of disease and how they interact is astounding. It was life-changing to know that I am not a victim of my health condition and its liberating to know that my body is 'not against me'. I have never felt so safe, so informed and have never slept so well." – Lori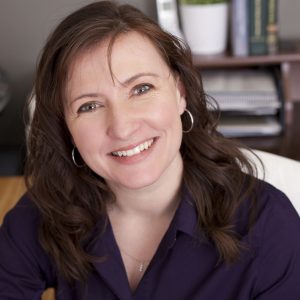 As a licensed Naturopathic Doctor since 2005, Dr. Amanda has helped her patients treat the underlying cause of their health concerns using Homeopathy, Bowen Therapy, Nutrition, and Detoxification. Now she is the facilitator of the Brain Optimization Program – Address Your Stress Individual Program and is a certified HealthMath Practitioner and Trauma-Informed Care specialist.