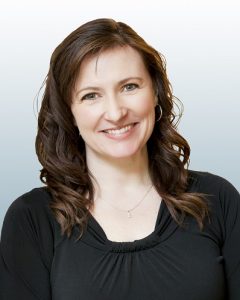 Dr. Amanda Ferris ND
Naturopathic Doctor/Health Coach
| | |
| --- | --- |
| Monday | 6:30am – 1:00pm |
| Tuesday | 6:30am – 1:00pm |
| Wednesday | 6:30am – 1:00pm |
| Thursday | 6:30am – 1:00pm |
| Friday | |
** evening hours are available upon request
After earning an Honours Science Degree in Biology and Psychology from the University of Waterloo in 1999, I was drawn to medicine and explored the idea of a career with a conventional approach at Valley Children's Hospital in Fresno, California in the Pathology Laboratory.  This was extremely educational but something was missing as I addressed my own newly diagnosed autoimmune disorder with a solely conventional approach.  I wanted to understand why I had a chronic disease, how other aspects of my body and life contributed to it and a treatment plan that actually addressed the underlying  causes. My medical doctor's approach was well-meaning but seemed incomplete and full of side effects.
My journey to Naturopathic Medicine had begun and while searching for answers for my own health,  I received my Doctor of Naturopathic Medicine diploma in 2004 from the Canadian College of Naturopathic Medicine. While completing my degree I also became certified to practice the Bowen Technique, a hands-on therapy to help balance the nervous system from stored stress and trauma.
During those years I focused heavily on understanding detoxification, seeking out extra courses on weekends. I learned Acupuncture and received treatment from a Chinese Doctor. I worked with biological dentists to remove my own toxic metals from my mouth and understand effects of trace metals on our immune system. I took courses from experts in vaccinology to understand how vaccination affects our health (for better or worse). I studied Gerson Therapy and experimented with their diet and coffee enemas. I have always been committed to the proverb, "physician, heal thyself ". If I haven't personally experienced it, I'm not going to ask it of my patients. And coffee enemas are serious business!
The next facet of healing I explored (and continue to explore extensively) is the mind-body connection. I began to appreciate the element of stress and how our moment-to-moment thinking affects our health. I wondered:
Why do healthy, fit people get sick?
Why do people who do and eat all the right things have difficulty healing?
Why is it so difficult for some people to change their lifestyles and improve their health?
As I would discover, it is the element of unresolved trauma, often unseen, that is the key to unlocking healing in many situations.
Early in my career, I specialized in homeopathy. I loved how safe, practical, and simple this modality is to deliver. It had also been the therapy that had made the biggest impact on my own health. I became a member of the Ontario College of Homeopaths and treated hundreds of families successfully. I became active in my community giving seminars and teaching people how to use it safely with their children at home. To this day, I continue to grow my knowledge of homeopathy, attending dozens of classes, and seminars and reading books every year. To my knowledge, it is the most profoundly influencing tool affecting body, mind, and soul, capable of liberating patients from deep health obstacles especially when they are rooted in the stress response and an imbalanced nervous system. It has been the main medicine I have given to my 3 boys throughout their lives to maintain both their physical and mental health.
I owned a family Naturopathic practice with a health and nutrition store in a small town in Ontario for 15 years. I became a leader in our community bringing together both conventional and complementary practitioners at a local Health Fair each year. I worked closely with our public school and provided seminars to the teachers in stress management.
In 2018, I switched gears from private practice and created an 8 week group coaching program to teach patients in a simple, yet practical way how they can improve their brain function and overcome anxiety, depression and other issues that stop them from achieving better physical health. I incorporate the latest research in neuroscience to support my program. I have continued to update and evolve this program and have written an accompanying 80 page manual called, "Address Your Stress".
In 2020 I collaborated with a Yoga Instructor and Nutritionist and formed "The Health Shift Project" to offer free online educational videos and classes to support mental and physical health merging the latest tools from all three of our disciplines. I completed HeartMath training and am now a Certified HeartMath Practitioner specialized in how to optimize your Heart Rate Variability. I have also adapted every approach to Naturopathic Medicine to become Trauma-Informed. This is a movement happening across medicine and education to recognize and the fact that most people who suffer from illness have a background of traumatic stress. My intake, assessments, and protocols all take into account the underlying impact trauma and how we can work with your nervous system to support your healing.
I received my Trauma Certificate from the Wilfrid Laurier University specializing in trauma informed care.  I pursued a certificate in Acceptance and Commitment Therapy for Anxiety and Depression and have take ongoing online classes in mind body medicine and psychological health.  I make it a priority to incorporate the lastest research in interpersonal neurobiology and psychoneuroimmunology into my practice and programs.  I have explored other approaches to healing including the work of Dr. Joe Dispenza (including a week long retreat), Dr. Bruce Lipton and Gregg Braden, Anita Moorijani, Rapid Resolution Therapy, TRE, Yoga Therapy, Guided Imagery, and Biofeedback, Emotional Freedom Technique, Applied Kinesology, Brain Spotting, Intermittent Fasting and Keto diets. Many of these concepts are incorporated into my work as well for a more complete mind body program.
Throughout my career, I have sought to remain true to this oath that I took almost 20 years ago. Not because I "should" but because I truly believe that it captures all that is needed to heal your mind and body.  My personal style of practice aligns with my own desire for healing which is to find the simplest, most cost effect ways to heal. Naturopathic medicine, for me, takes into account that healing is not a one-and-done type of event but rather a pursuit of a lifestyle and mindset that optimizes the body's natural healing capacity.  I believe we don't actually need to do MORE, but rather less. I believe we need to be proactive and make healthy choices, but if we learn how to tap into our true healing nature, it will always guide us towards that which will serve us best. Learning how to tap into that inner guidance is the key. And it is my highest goal as a practitioner to coach and guide you how to do that for your own healing. There is no exact mold to conform yourself to, but rather there are specific skills and methods which allow you to create your own recipe to heal. Effective doctors help you overcome obstacles and offer the key ingredients you need, but only you can truly create your healing.
I dedicate myself to the service of humanity as a practitioner of the art and science of naturopathic medicine.
By precept, education and example, I will assist and encourage others to strengthen their health, reduce risks for disease, and preserve the health of our planet for ourselves and future generations.
I will continually endeavour to improve my abilities.
I will conduct my life and practice of naturopathic medicine with integrity and freedom from prejudice.
I will keep confident what should not be divulged.
I will honour the principles of naturopathic medicine:
First, to do no harm.
To co-operate with the healing powers of nature.
To address the fundamental causes of disease.
To heal the whole person through individualized treatment.
To teach the principles of healthy living and preventative medicine.
With my whole heart, before these witnesses, as a Doctor of Naturopathic Medicine, I pledge to remain true to this oath