Homemade Hearty Stew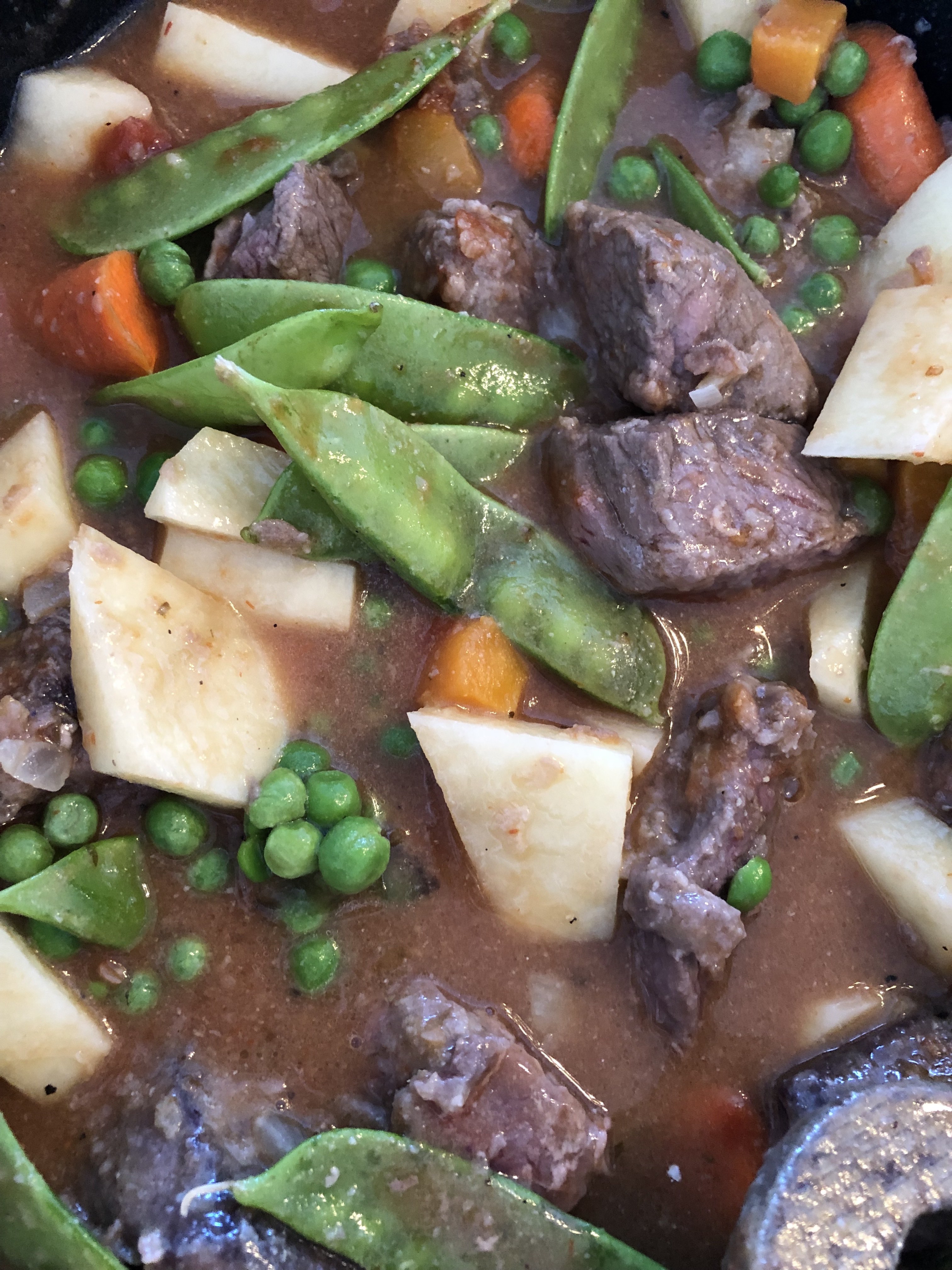 Ingredients:
2lbs Organic, grass-fed stewing beef (cubed)
1 cup Rice flour
1/2 onion
3 cloves of fresh garlic (diced)
2tbsp Extra Virgin Olive oil
4 organic carrots (chopped)
1 cup of organic frozen peas
one cup of frozen butternut squash (cubed)
1/2 cup of organic snow peas
1/2 cup of organic tomato sauce
1L of organic beef broth
3 bay leaves
1/2tsp organic garlic powder
1/2tsp of onion powder
salt and pepper to taste
Instructions:
Toss the beef in one cup of rice flour.
Chop half an onion and add beef and onions to a warm frying pan that is coated with olive oil add three cloves of fresh garlic while the meat is browning.
Brown the meat and onions and garlic. Add olive oil if the pan looks to dry.
Add carrots, frozen peas, frozen butternut squash, snow peas, tomato sauce, beef broth, bay leaves, garlic powder, onion powder and salt and pepper together.
Put all into a crockpot and cook on low for 8 hours or on high for 6 hours.