Chocolate Chip Cookies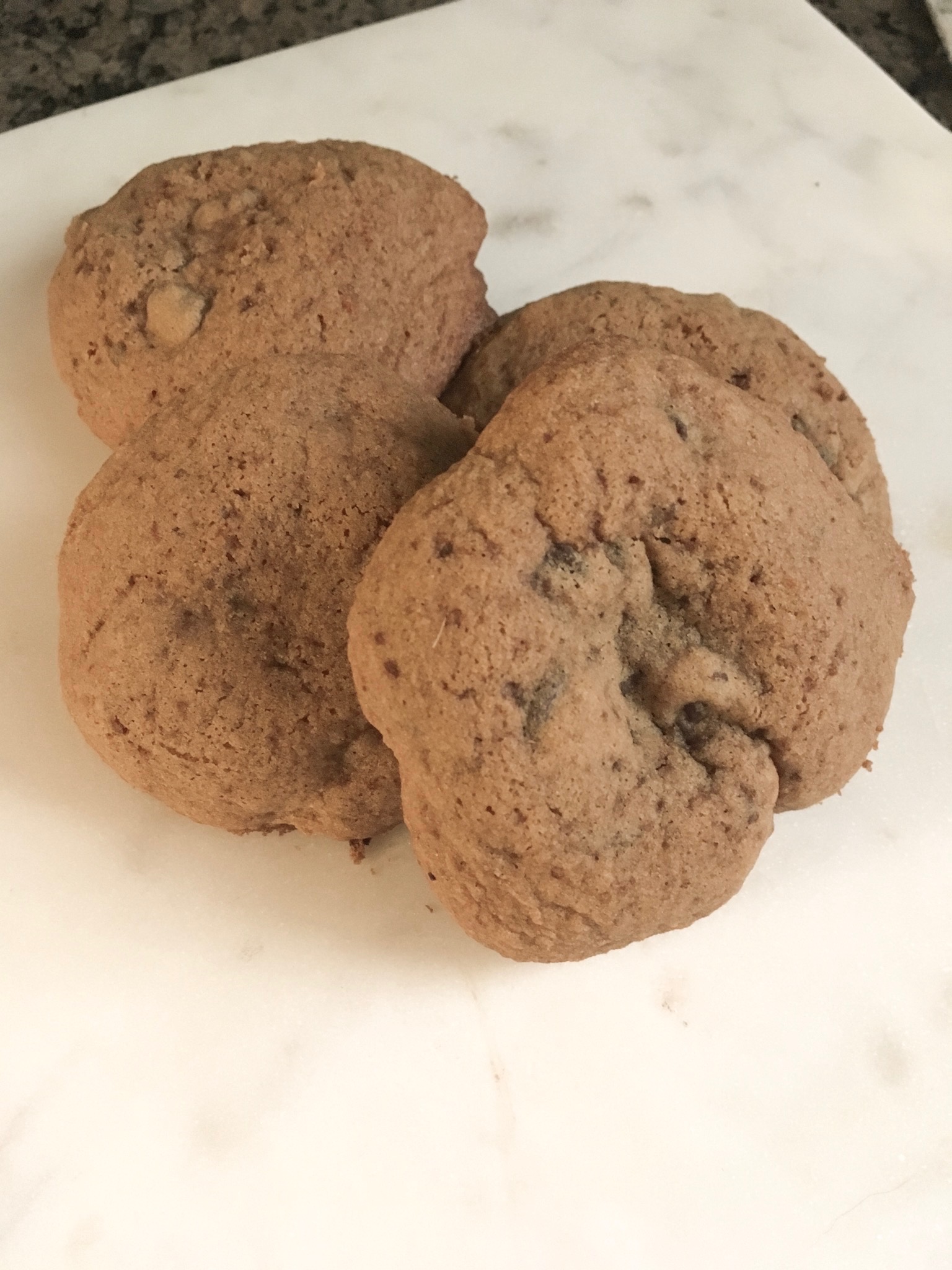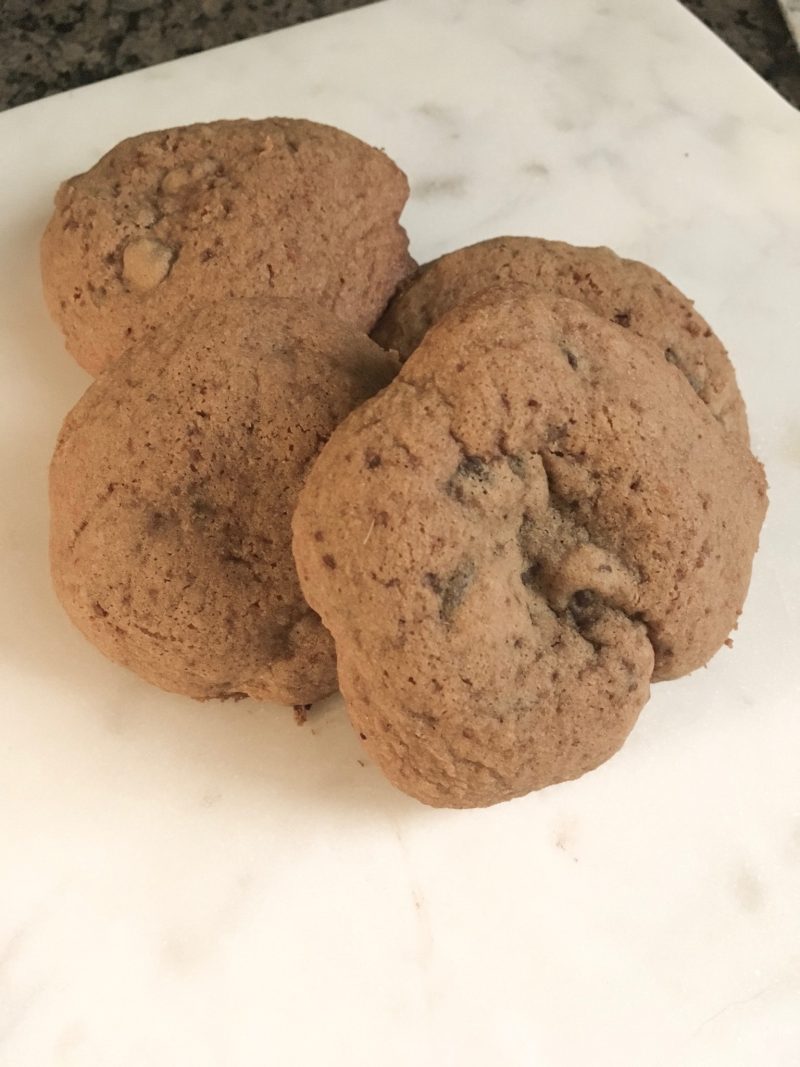 Ingredients:
1/2 cup organic, grass-fed butter, softened
2 organic eggs
1 cup coconut palm sugar
1/2 tsp vanilla
1 1/2 cups gluten-free all-purpose flour
1 tsp baking soda
pinch of Himalayan salt
1 cup of dairy-free chocolate chips
Instructions:
Preheat over to 375 degrees.
Mix butter, sugar, vanilla and eggs.
Add the rest of the ingredients and stir until well combined.
Bake for 8 minutes.