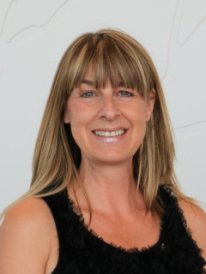 Lorenda
Administrative Assistant
Lorenda began working in the natural health industry in 1988, where she embarked
on her career at QuestVitamins. Over the years, she has continued to pursue her
interest in the areas of nutrition, diet and lifestyle and earned her Certified
Natural Products Advisor accreditation from The Canadian Health Food Association
in 2002. In 2006, Lorenda travelled to Rockford, Illinois to work with Dr. Hans
Diehl and participate in the CHIP® (Complete Health Improvement Program) project
to become a Certified Facilitator. CHIP® is an intensive dietary and lifestyle
educational program, scientifically proven to reduce the risk of heart disease
and diabetes.
In 2009, Lorenda completed her advanced EAV/EDS clinical training at The Academy
of International BioEnergetic Sciences under the mentorship of renowned Naturopath,
Dr. Robert Cass, and is a Certified EAV technician. In 2010, she graduated as a
board Certified Holistic Health Practitioner and is a member of the American
Association of Drugless Practitioners (AADP). In April, 2012, she completed her
Acute & First Aid Homeopathy course at the Western College of Homeopathic Medicine.
Lorenda was employed as a Territory Sales Manager for Enerex Botanicals Ltd.,
a premium quality nutraceutical company, from 2002 until 2012. In her position,
she was also responsible for research and education, and facilitated nationwide
training seminars for retailers and practitioners. She has written numerous published
articles for Alive and Vista magazines, and has appeared on several radio programs,
including Dr. Eliezer Ben-Joseph's show, 'Natural Solutions Radio', and the 'Health
First Radio Show'(93.1 CFIS). She most recentlyworked at Puresource Natural Products
Distributor, as their Southern Alberta Account Manager.